Looking for ways to monetize your blog? Perfect! Let me show you how to find the best affiliate marketing products for your website as well as top affiliate programs and networks that are worth partnering with.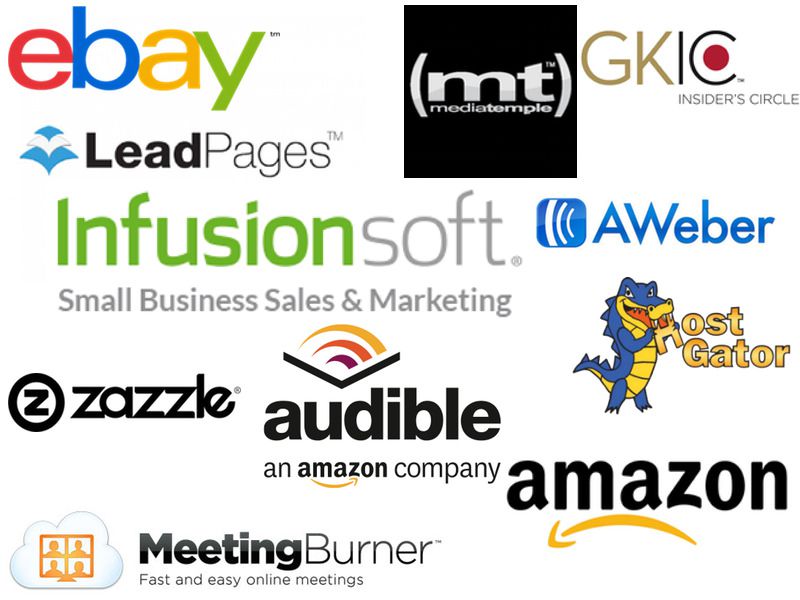 Now that you've learned the basics of how affiliate marketing works, and the simplest way to get started, next comes the fun part – the part where you get to reap the benefits and potentially earn an income.
If you already have a website with some helpful content on it and have done a bit of research to find affiliate offers that complement your niche, you've probably already come across some decent programs.
If not, no worries, there are affiliate programs for pretty much anything you can think of, so let's get started.
Find Affiliate Products Based on What You Already Love
Once you decide on your niche or topic for your website, you can start investigating what types of products or services are available to offer as an affiliate marketer. Ultimately your choices should be things you get excited about and that solve a problem or serve a need.
The best place to start is to think about products you use – like physical products, eBooks, services, software and online courses – things you use and love and check to see if they offer affiliate programs.
Sharing things you're excited about comes naturally and people are more likely to connect with a truthful testimonial or detailed review, which is likely to increase your conversions.
For example, I recommend the Wealthy Affiliate training program frequently because I use the tools everyday and would never have learned how to build an online business without it. I also recommend Jaaxy Keyword Tool, StudioPress Themes, and many other things I love.
I frequently recommend things I use – affiliate programs or not. But fortunately many are, so why not earn from them, that is the purpose after all.
For instance, if you love to travel and that's your niche, you most likely put a lot of time and effort into sharing your personal experiences and tips on your website as well as offer helpful travel related products and services, so why not earn an income with it?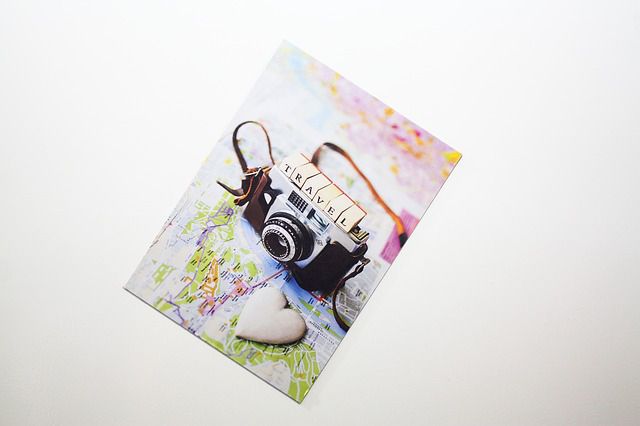 While it's the best policy to recommend things you use, depending on the niche, it may not be possible to try every single thing, in which case some due diligence can help you determine a good fit for your readers.
As long as you promote things that provide solutions for people and serve their needs, that is what's most important.
So how do you find top affiliate products to promote? Let's take a look at the different types of programs that are out there for affiliate marketers.
Independent Affiliate Programs
Instead of being part of a network, independent or "indie" affiliate programs are ran in-house by retailers. A pro to working with indie programs is that by cutting out the middle man (networks) they can avoid network usage fees and pass the savings on, oftentimes offering higher payouts to affiliates.
Additionally, many independents pay more frequently – sometimes every two weeks.
Personally I really like using independent programs, if they are run well. You have to do your due diligence with these programs since the flip side is they can be mismanaged if they are lacking in affiliate marketing experience. Look for programs that offer good creatives (banners, text links, etc), deep linking, datafeeds and support.
Independent programs can be a bit trickier to find than networks, but the easiest way to find them is to try using some of these search terms:
[your topic] affiliate program
[your topic] associates program
[your topic] affiliate
[your topic] associate
[your topic] become an affiliate
[your topic] become an associate
*Tip – if you happen to be on a particular website looking at a product or service you want to promote, look around for a link to an affiliate program – usually it will be in the footer and occasionally in the header. Sometimes you will even find that they offer an affiliate program with other related products you also may like.
Amazon Associates is a popular independent program and although the downside is lower payouts and you only earn commission if someone purchases within 24 hours of sending them there, the upside is it's trustworthy reputation and the fact that it's one of the most popular shopping destinations.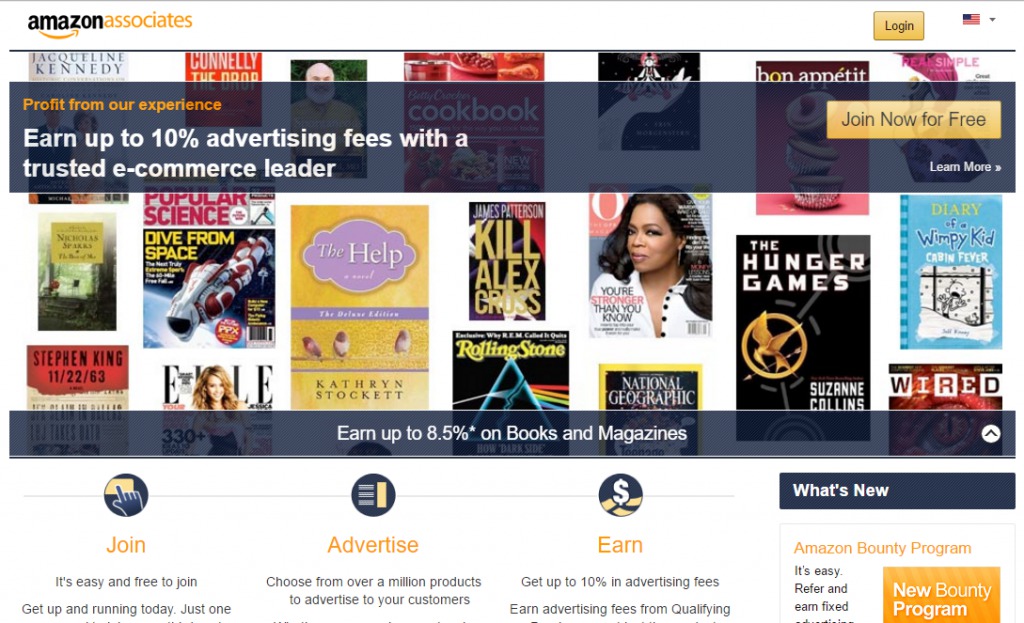 It's easy to integrate and offers lots of tools, like the ability to create your own aStore and ads. They offer a huge variety of products and people use it as a "one stop" shopping trip which means you earn on the entire purchase. Small payments add up over time. And if your niche happens to include higher ticket items like electronics for example, it's a bonus as you can earn a pretty nice income off these.
Affiliate Networks
Most of your big brands or household names are part of affiliate networks that offer top selling affiliate products. The pros are that programs found on major affiliate networks typically have a a reliable track record when it comes to payments and management. They also typically offer a nice variety of creatives (banners, text links, etc), deep linking, widgets, and datafeeds.
The cons are, because these networks deal with mass amounts of affiliates you probably won't get as much personalized attention, however they usually make it easy to access pretty much everything you need when it comes to activity and reports within your online dashboard. Because they pay network usage fees, affiliate payouts are typically lower than independents and they also pay less frequently.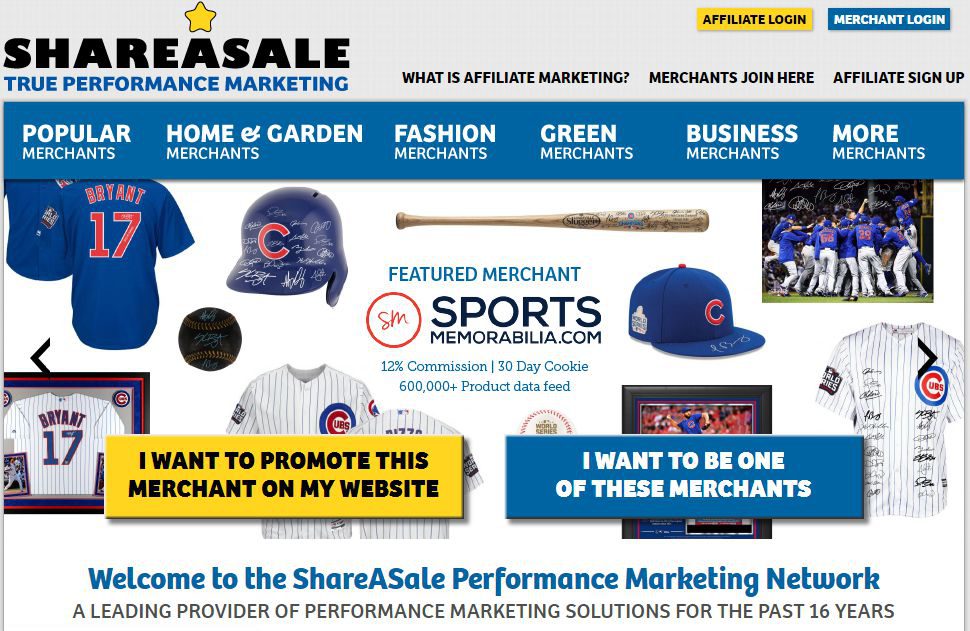 In my opinion, the pros outweigh the cons, and affiliate networks are a solid income stream. Some of the major networks include:
Digital Product Networks
These networks typically offer downloadable electronic products such as eBooks, software, programs, services and plugins. The pros are high and quick payouts typically between 40%-60%, as with many top selling ClickBank products.
The cons are you really have to weed through quite a bit of crap to find the gems. That said, they are some great products, although it can be time consuming to dig for them.
These types of products are ones I would highly recommend trying first and then writing up a review on, and although you may be able to get a free copy to review, it's more likely you may have to make an upfront investment for the product – which can become costly, so be cautious and choose wisely.
Some of these networks have a monthly fee so I'm going to list only the free ones (at the time of writing this):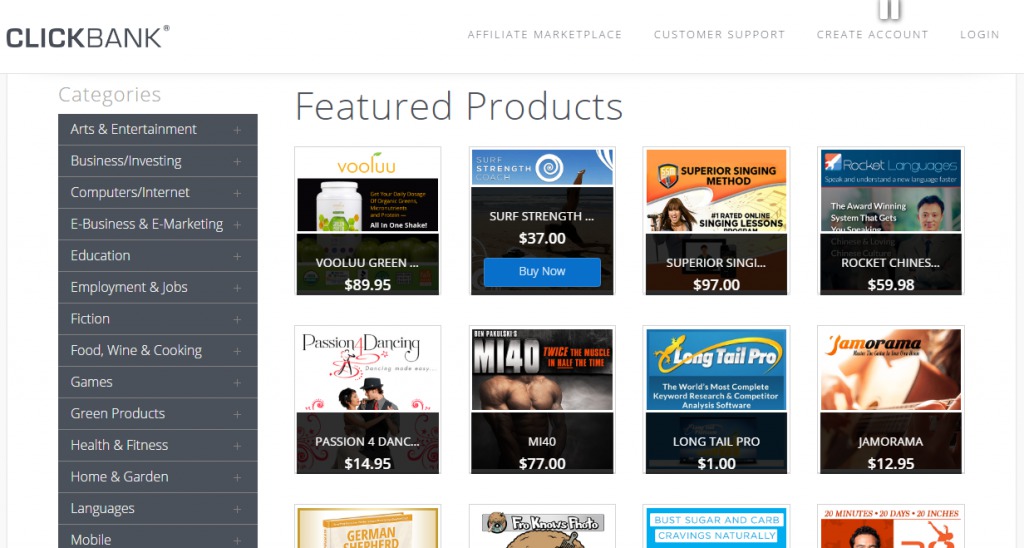 Signing up
Once you've found top products to promote, it's time to sign up. Most affiliate programs have fairly easy sign up forms, just input the required information – usually your name, website and how you plan to promote the offer. Then it's just a matter of waiting for a reply regarding your approval. In my experience, on average the turn around for a reply is usually no longer than a couple of days, and more like within a day.
*Tip – networks sometimes refer to affiliates as publishers. So if you go to sign up and the choices are to apply as an "advertiser" or "publisher" – as an affiliate marketer you are technically a publisher. Just remember A before P – the advertiser has to come before the publisher if you're going to have anything to promote.
You will get approved for most affiliate programs, so when on occasion you don't (it happens to all of us), don't get discouraged or take it personally. It's not like they think your website sucks or anything like that, sometimes it's simply a matter of timing.
Your site may be too new, so reapply later when it's been around awhile longer – which is why I mentioned in the beginning of the post that it's best to have some helpful content as a foundation on your website before promoting affiliate offers.
Think about it this way – which website are you more likely to connect with, trust and potentially purchase from:
website A with helpful content and relevant affiliate links?
website B with no useful content and just a bunch of affiliate links?
Exactly – website A! Obviously it's impossible to have a ton of content when you're first getting started but some will make a huge difference, and then you just keep working on it from there.
Setting Yourself Up for Success
Whether your goal is to make $100 a month, $1000 a month, or to entirely replace your current income, affiliate marketing is a solid way to do it. If you are just getting started you will need a couple of things to set yourself up for success: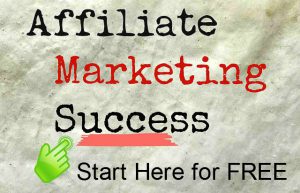 Well, there you have it – we've gone over how affiliate marketing works, how to get started, and how to find the best affiliate marketing products – all that's left now is to put the steps in to action.
Much of your success as an affiliate marketer is based on the timing and sequence in which you apply certain actions, which is why the right training is so key. Training that takes you step-by-step through the process and saves you a ton of time, mistakes, and headaches.
So, if you're ready to start earning with affiliate marketing and want to learn the simplest way possible, you don't want to miss out on this awesome opportunity. Get started for FREE HERE!
Hopefully you feel like you have a better understanding of this whole affiliate marketing thing. Can you see the potential to earn a nice income with it? Any tips, thoughts, or questions – share in the section below and I will get back to you!