Here you will find all things affiliate marketing including up to date tips, strategies and information. This list is set up to take you from the very basics of what affiliate marketing is (in case you're just starting out) to how to generate a serious income with it.
Don't be shy, leave your questions and share your thoughts in the comments section on these posts, I'm more than happy to help! Plus it helps me know what topics you're interested in reading so I can create more content that you will find helpful.
The list will continue to update as new posts are written so make sure to subscribe to my posts so you can get the latest.
If you're serious about making an income as an affiliate marketer and through other revenue streams, the ONE training I really recommend will give you everything you need to make it happen.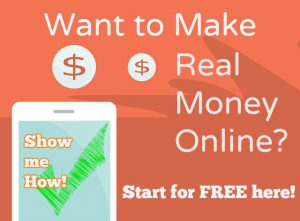 * How Affiliate Marketing Works – A 4 Step Visual
* How to Start Affiliate Marketing for Beginners the Simple Way
* How to Find the Best Affiliate Marketing Products for Your Website
* How to Get Paid to Sell Other Companies Products Online