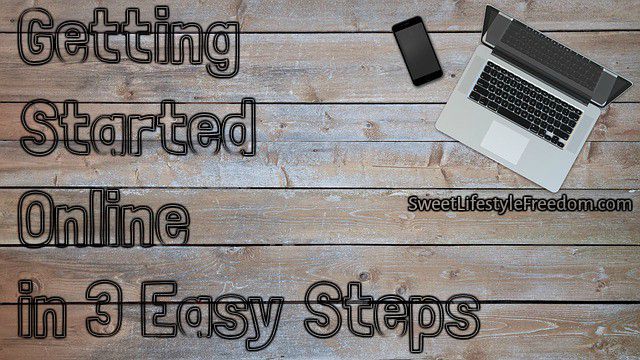 A few years ago if you would have told me that getting started online could be done in 3 easy steps I would've said you were crazy.
Me…right.
We're talking a girl who's computer skills consisted of checking email and browsing the web. Not kidding, I didn't even know how to attach a photo to an email.
Can we say zero technical skills?
Fast forward a few websites later and I can honestly say with complete confidence that ANYONE can do this. I'm living breathing proof.
Although step 3 may seem hard at first, it's not once you get the hang of it. Like any new skill it's just a matter of practice to get it down.
Consistent practice.
Online business results are comprised of mainly two components that when linked together can deliver profits.
While internet marketers have different ways of presenting what we do, most teach the same few principles direct marketers have been teaching and using for decades.
Traffic + Conversions = Profits
But obviously there is a process to get to that point, so first things first, I'm going to show you how to get started online in the next few minutes so you can get the ball rolling.
Step 1 – Get the Right Training, Help and Support
Tired of trying to sift through gobs information on how to start an internet business and weed out the scams?
I hear you. So was I.
After being scammed numerous times and purchasing programs that promised to teach everything you need to know about internet marketing I always ended up with the same problem, they left me high and dry and totally confused, or taught me little if anything more than what I already knew, which wasn't much.
There is absolutely a learning curve online.
Getting the right training makes the learning curve a heck of a lot easier and more enjoyable.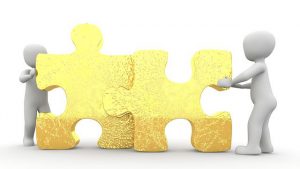 Access to help and support whenever you need it is a must. Online blogs and informational products can offer great pieces of information but most are lacking when it comes to showing you all the pieces of the puzzle and how to put them together.
I can't tell you (once the skepticism from being scammed too many times settled) how thankful I am that I finally found a real way to learn how to make money online.
Too bad I sat on it for awhile for fear it wasn't legitimate. In retrospect I would've been that much further along with my business!
Listen, I don't want you to waste another dime on another program full of outdated information and tactics, missing pieces and lack of help and support.
Learn from a tested step-by-step system that works in the real world.
The best part is you can get started with no money out pocket.
With a FREE starter membership you'll also get 7 days of premium help and support included.
Here's what you're going to get when you sign up for $0:
Lessons on how to build websites surrounding your topics of interest
2 FREE websites
Premium help and support within a community of tens of thousands of users for the first 7 days (including live 24/7 chat)
Video tutorials
Interactive classrooms
It's crazy the wealth of information and training you have right at your fingertips.
Many programs charge you thousands of dollars for this and you can access it for FREE.
There is a premium option that will give you access to even more.
But test drive it for FREE first, you've got nothing to lose and everything to gain.
Step 2 – Build a Website
Does the thought of building a website make you nervous?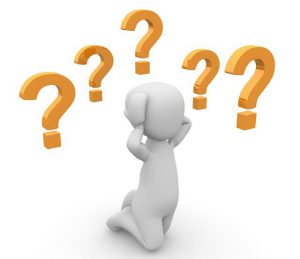 I totally get it, remember that girl in the beginning…absolutely zero technical skills.
But don't worry, turns out that building a website is a whole lot easier than it seems, in fact you can have one set up in a matter of minutes nowadays.
You can set up a website and pay for hosting and figure out everything on your own OR you can take advantage of 2 FREE websites that come with the starter membership and include FREE hosting, which is what I did and what I highly recommend.
Ways to make money with a website include blogging and sharing information about topics you enjoy, setting up an eCommerce store, affiliate marketing, promoting physical products, informational products, software (including apps), ads, coaching, and online courses, to name a few.
You can see there are many legitimate ways to help people while making money at the same time.
Step 3 – Build Traffic
You see a lot of information circulating the internet about how hard it is get traffic to a website which unfortunately scares many people away from even attempting a website.
Traffic is not something that happens overnight, if that's what you're looking for you'll have to use paid methods to speed up the process and trust me it can get expensive.
Many of the big players in the internet marketing world use paid methods because they have lots of money to play with but I wouldn't suggest it to a newbie, you really need to know what you're doing to take on the risk involved.
On the other hand,  if you're willing to take the time to learn how to get your content ranked using keywords and other free methods, put it into action, and have the patience to allow it to work, it's totally possible to acquire organic traffic without having to pay a penny for it.
This is how I started and what your training will teach you. In fact, I use the same method to build traffic to this day.
Ready to Start Your Journey?
Now it's your turn to build and grow a profitable online business. Read my full Wealthy Affiliate Review here.